If you're anything like me, you probably have more than a few people on your list that seem to have everything. Or, you're stuck on what to get for your kids, nieces or nephews because the last thing they need is more stuff. We might have just the solution for you! Why not get that special someone on your list the gift of your time and a unique experience, something you might not get to do every day.
Go on a train ride at Stanley Park
Details: During the holidays, the Bright Nights Christmas Train and the Stanley Park Train Plaza are a dazzling display of lights and Christmas cheer.
Location: On Pipeline Road in Stanley Park, taking the West Georgia Street park entrance.
Cost: Riding the matinee train will cost $6. The night train will show off the park's beautiful displays and lights, and there will be a live performer – $12 for adults, $9 for youth and seniors, $8 for children under two.
See the Festival of Lights
Details: Walk through a spectacular winter wonderland at VanDusen Botanical Garden, featuring over a million lights.
Location: 5251 Oak St., Vancouver.
Cost: Adults, $18.50; seniors and youth, $14.25; children, $11. A family of four will pay $40, and children under three are free.
Skate on the Robson Square Ice Rink
Details: How long has it been since you have gone ice skating? It's time to dust off those skills and spend an evening celebrating the season with some old-fashioned fun.
Location: 800 Robson St., Vancouver.
Cost: Skating is free, and skate rentals are $4. Cash only.
Try the bobsleigh
Details: This is one for the bucket list, and an adventure you won't soon forget! Jump into a four-person bobsleigh for a thrilling run down the slopes.
Location: 4910 Glacier Lane, Whistler.
Cost: About $180.
Try riding in a snow-limo
Details: The snow-limo tour at Grouse Mountain is the perfect getaway if you don't really like winter and the cold – the snow-limo is a personal chauffer that runs you through the snow in a sled-like vehicle. You'll be bundled up and warm, enjoying the view.
Location: Grouse Mountain, 6400 Nancy Greene Way, North Vancouver.
Cost: Tours range from $59 for the bronze tour, $89 for the silver peak tour and $299 for the romantic getaway tour.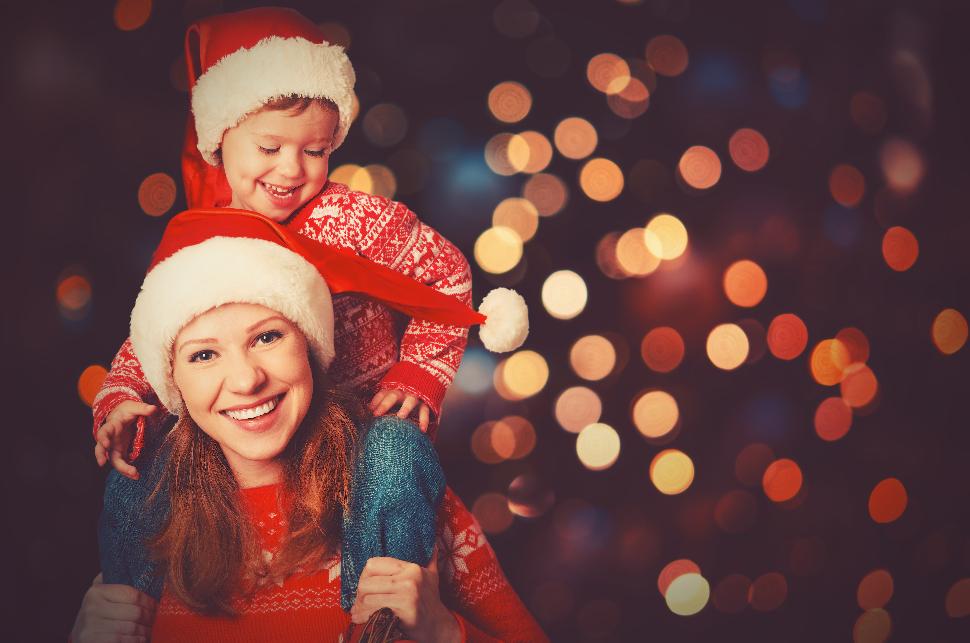 Go to a Canucks game
Details: Come out and cheer on Vancouver's NHL team!
Location: Rogers Centre, 800 Griffiths Way, Vancouver.
Cost: Check out the website for more details and pricing, based on the game you want to see: http://canucks.nhl.com/club/schedule.htm.
Visit the Vancouver Aquarium
Details: Spend the day wandering through the Vancouver Aquarium, appreciating all of the beautiful sea life. You'll find several exhibits and galleries to explore.
Location: 845 Avison Way, Vancouver.
Cost: $29 for adults, $20 for seniors, youth and students, $15 for children four to 12 and children under three are free.
Visit the H. R. MacMillan Space Centre
Details: At the H. R. MacMillan Space Centre, you'll get to explore the universe and bask in the greatness of it all. There's programming, exhibits and activities that will spark your interest and educate your mind.
Location: 1100 Chestnut St., Vancouver.
Cost: Daytime admission rates are as follows: adults are $18, youth and seniors are $15, children five to 11 are $13 and children under five are free. Evening rates are cheaper.
Visit The Bloedel Conservatory
Details: Escape the winter and wander into a tropical paradise – over 200 free-flying exotic birds, 500 exotic plants and flowers, all within a temperature-controlled environment that will make you forget the chill outside.
Location: Queen Elizabeth Park, Vancouver.
Cost: Adults will pay $6.50, seniors and youth are $4.50, children three to 12 are $3.25 and a family pass is $15. Children under three years old are free.
Go dogsledding in Whistler
Details: Dogsledding is a truly unique and Canadian experience that everyone should get the chance to enjoy. Within the Whistler area, there are a few companies that offer this service: http://blackcombdogsled.com, http://www.canadianwilderness.com/dogsled/, http://www.whistlerplatinum.com/winter-activities/whistler-dogsled-tours.php.
Location: Whistler.
Cost: Starts at $189 per person, but prices depend on the package and company.