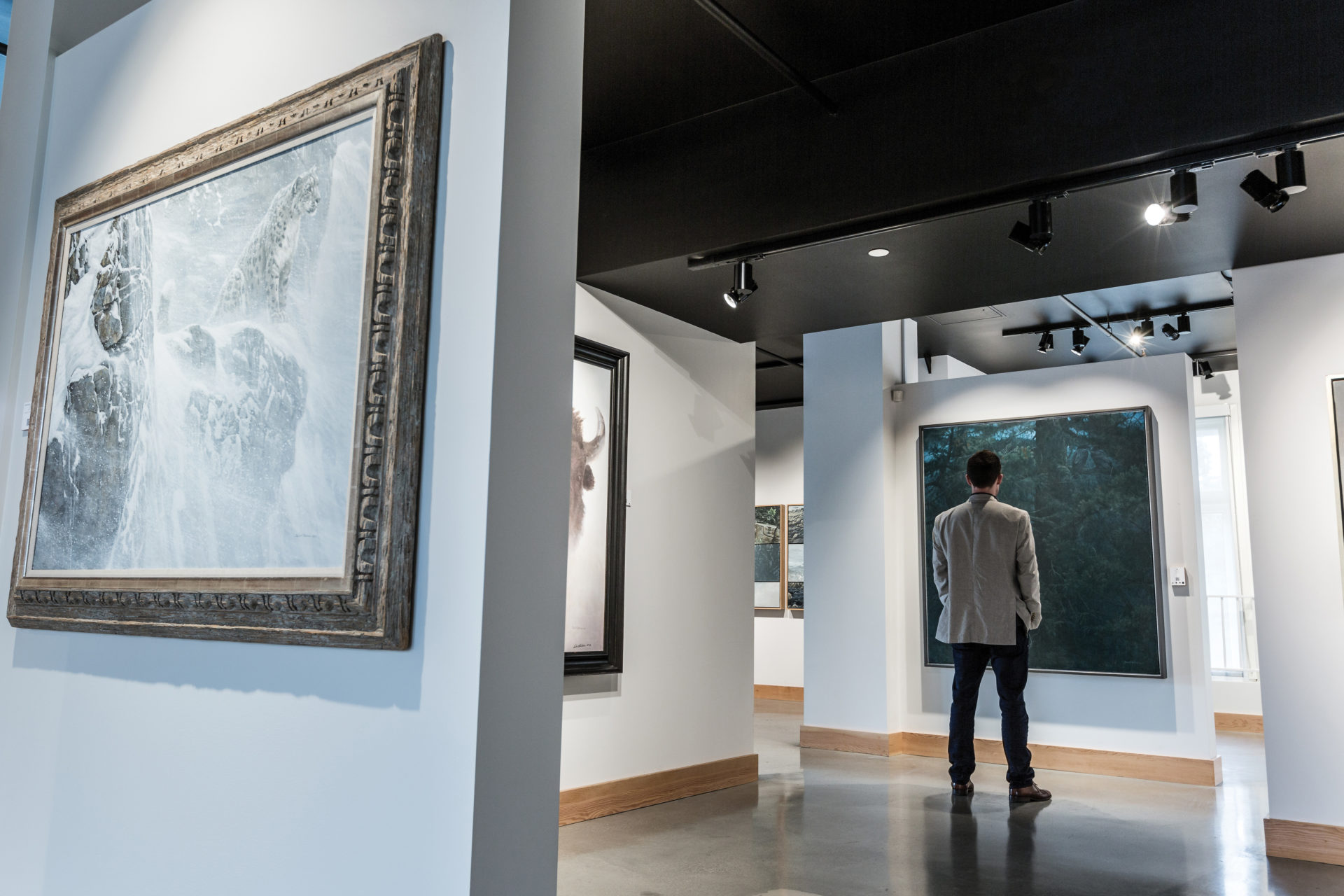 Art, it is said, is an essential part of the human experience and a window into the soul. So, what better way to peer deep into the British Columbia psyche than by visiting nine art galleries around the province. These galleries are a central, even essential, part of each community's cultural makeup. And, of course, they all offer something unique and stimulating.
Art Gallery of Greater Victoria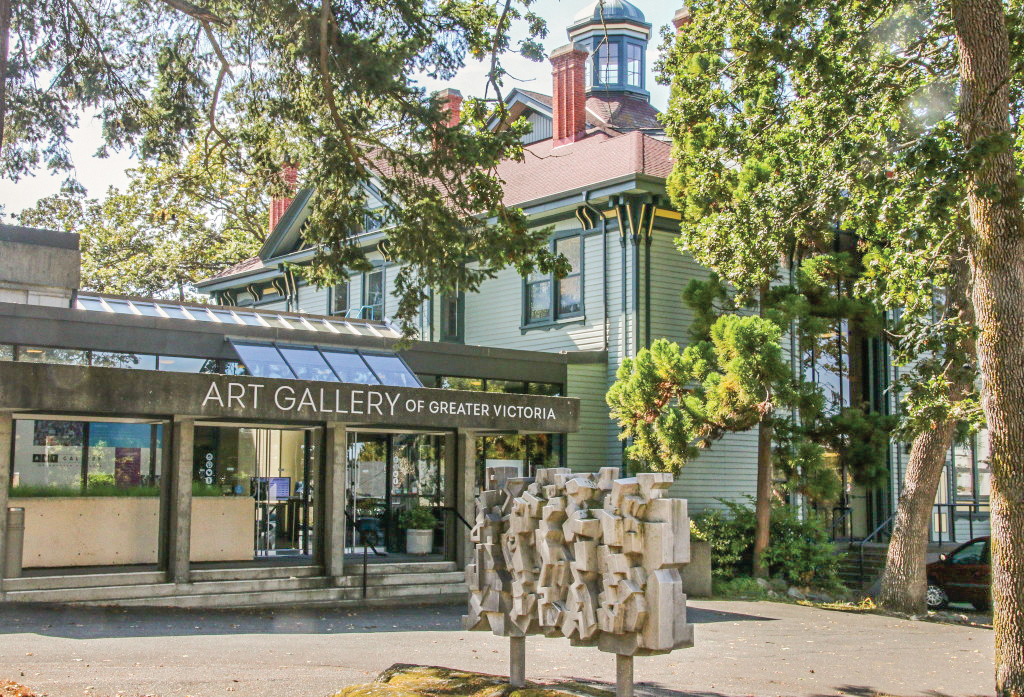 Victoria, the provincial capital, has numerous galleries. The largest, the Art Gallery of Greater Victoria, hardly seems like a major public institution for it is located on a tree-lined side street in an upscale neighbourhood. The gallery, furthermore, is built around the sumptuous Spencer Mansion (1889), the Government House from 1900 to 1903.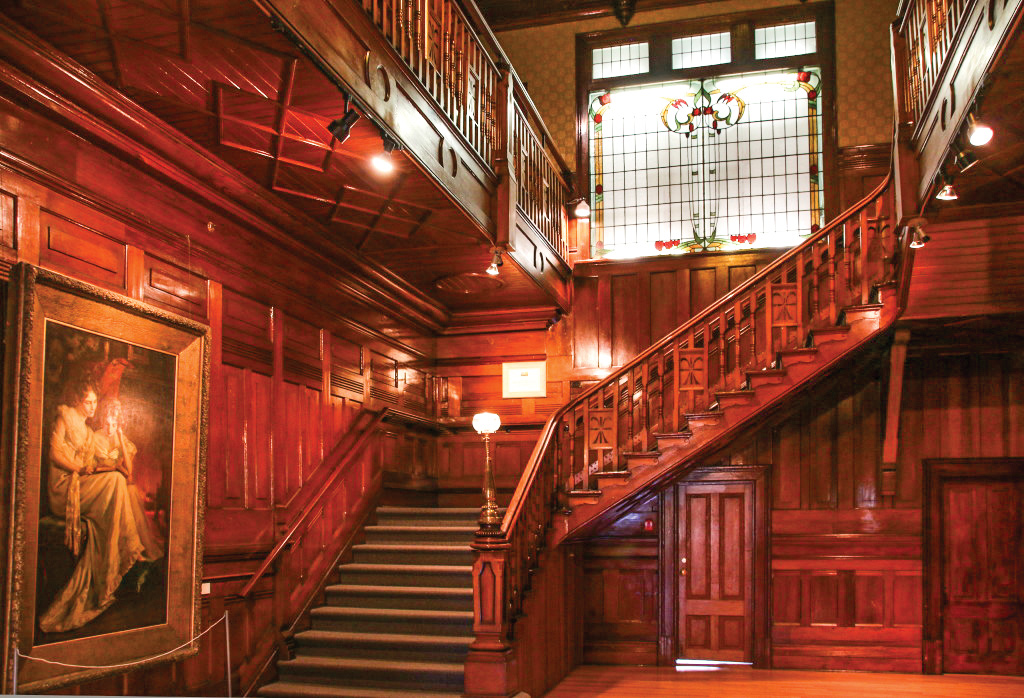 In 1951, the Italianate mansion was donated to the city to be a centre for the arts. Within 10 years the gallery's membership was the highest per capita for any art gallery in Canada, showing the Victorian's love of culture and art. A number of drastic alterations and additions have been made since 1951. The main entrance, and what was once the porte-cochère, now forms the glass-and-concrete lobby. One of only two Shinto Shrines in the world proudly sits in the cozy gardens.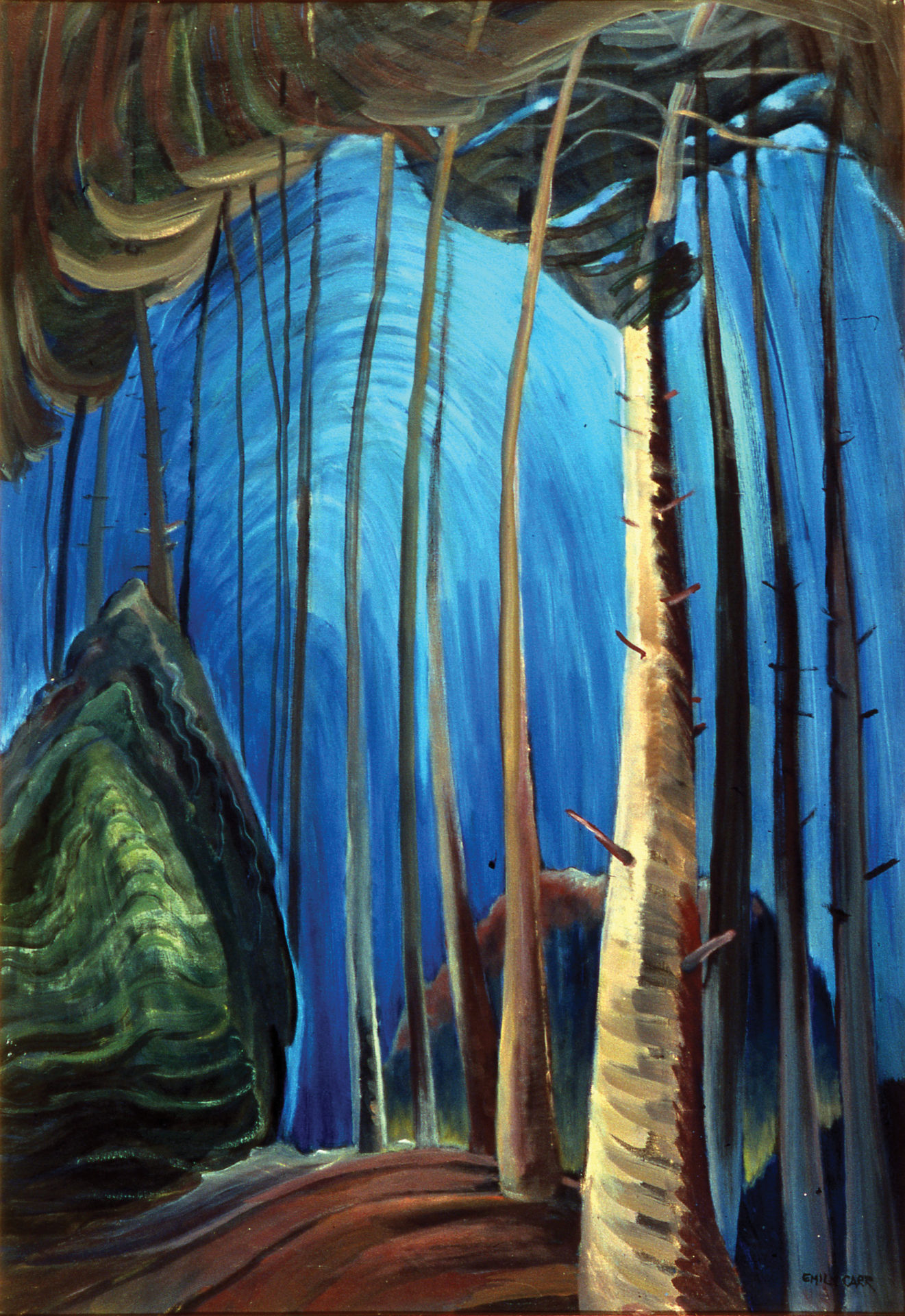 Today, about 20 to 25 percent of the gallery's 20,000 art pieces are by British Columbians. The gallery is proudest of Emily Carr. Not only did she live in Victoria, but she was a leader in getting the gallery started. Some of her works are always on display.
The gallery has embraced high technology; insights into particular paintings can be gained by scanning a bar code with one's phone. Or you can don special glasses and view a three-dimensional art piece.
See more at: aggv.ca
Robert Bateman Centre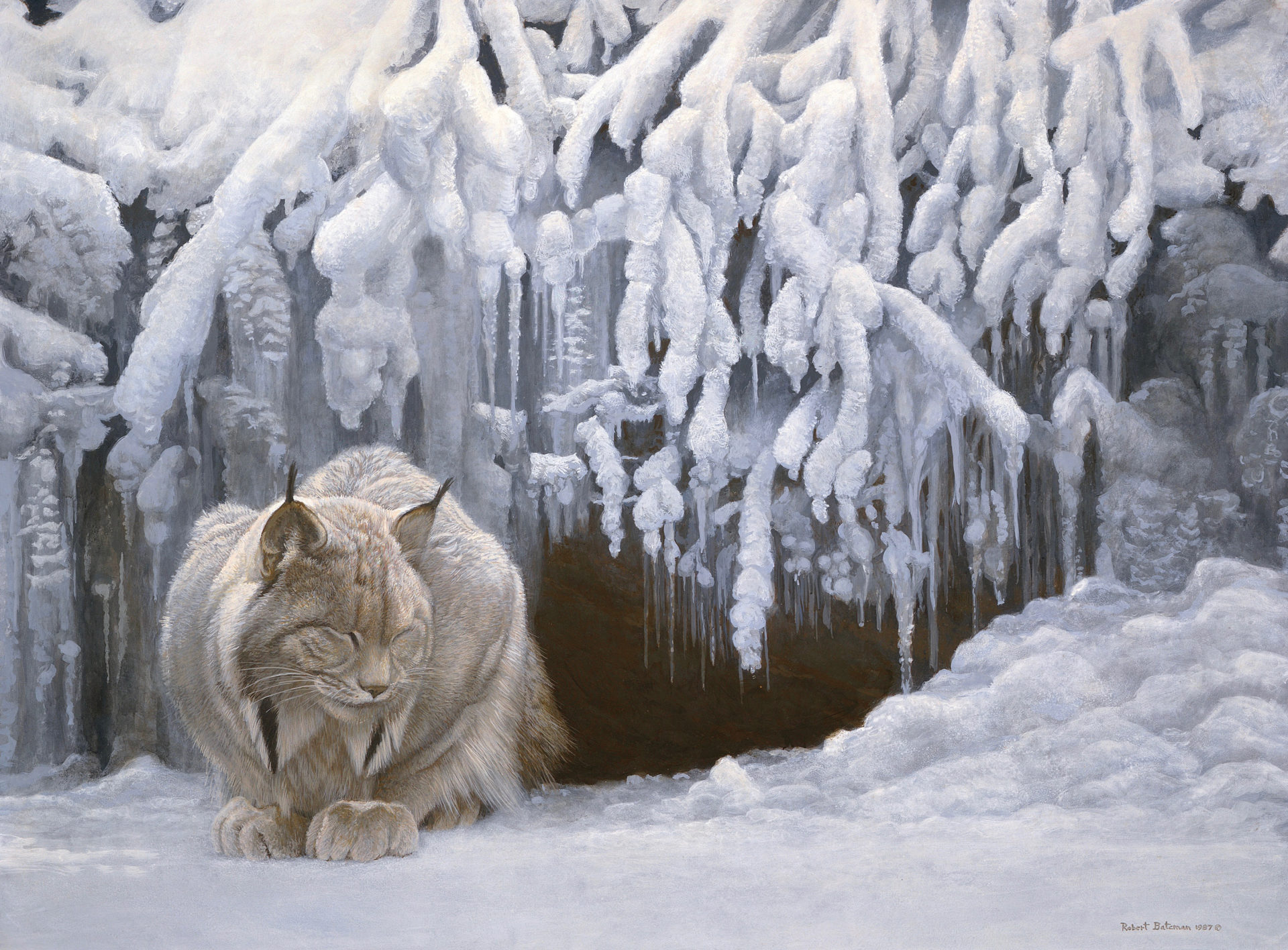 Another fascinating Victoria gallery is the Robert Bateman Centre opened in the heritage Steamship Building on the picturesque inner harbour in 2013. Robert Bateman is one of Canada's most acclaimed artists and his paintings are internationally renowned. At the centre you can see how his art and philosophy developed over seven decades.
Bateman fell in love with and dedicated himself to nature from an early age, and has an impressive knowledge of the biology of animals and, especially, birds. "A primary purpose of the centre is for … attracting young people to nature," he says. Bateman feels people who study birds are observant by nature and acutely aware of the degradation of the ecosystem. "Birds," he says, "are literally and figuratively the canary in the mine." Not surprisingly, special exhibits often reflect environmental topics. Bateman not only loves and cares about nature, but is also a crusader for the environment, reflecting a west-coast philosophy.
See more at: batemanfoundation.org
Kamloops Art Gallery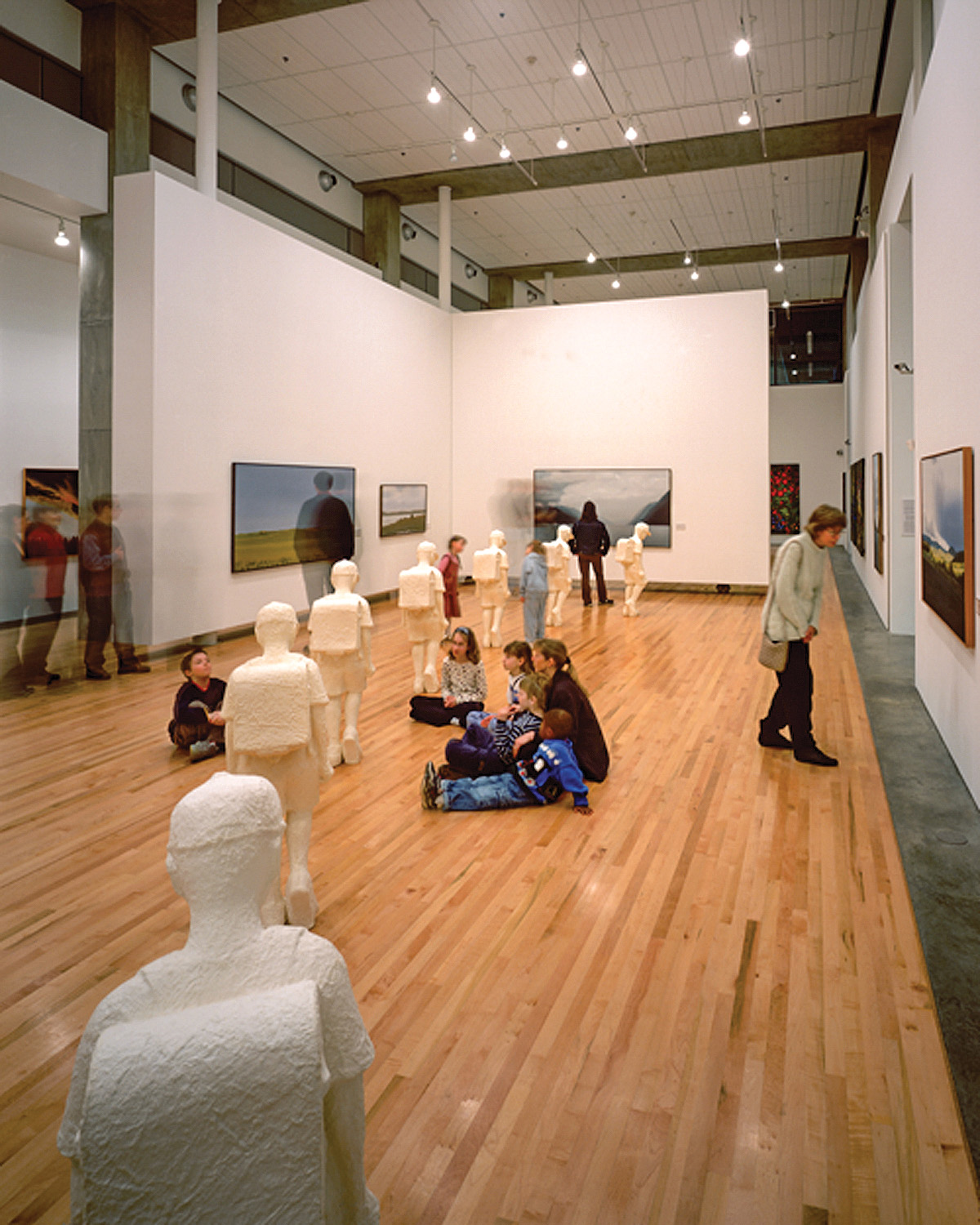 The Kamloops Art Gallery is not only the principal gallery in the southern interior of BC but has gained Category A status, which allows it to accept work and loan work to national institutions. Operating since 1978, it has built a permanent collection of over 3,000 works, many of which reflect on the character of this province.
A recent exhibit, Through the Memory Atlas: 40 Years of Collecting, provided delightful reminisces by former curators and insights into the permanent collection and how it was acquired. As Susan Edelstein, curator from 1999 to 2001, said, "The works that resonated with me the most are by six artists who … considered … the impact and beauty of the land of British Columbia."
See more at: kag.bc.ca
Bill Reid Gallery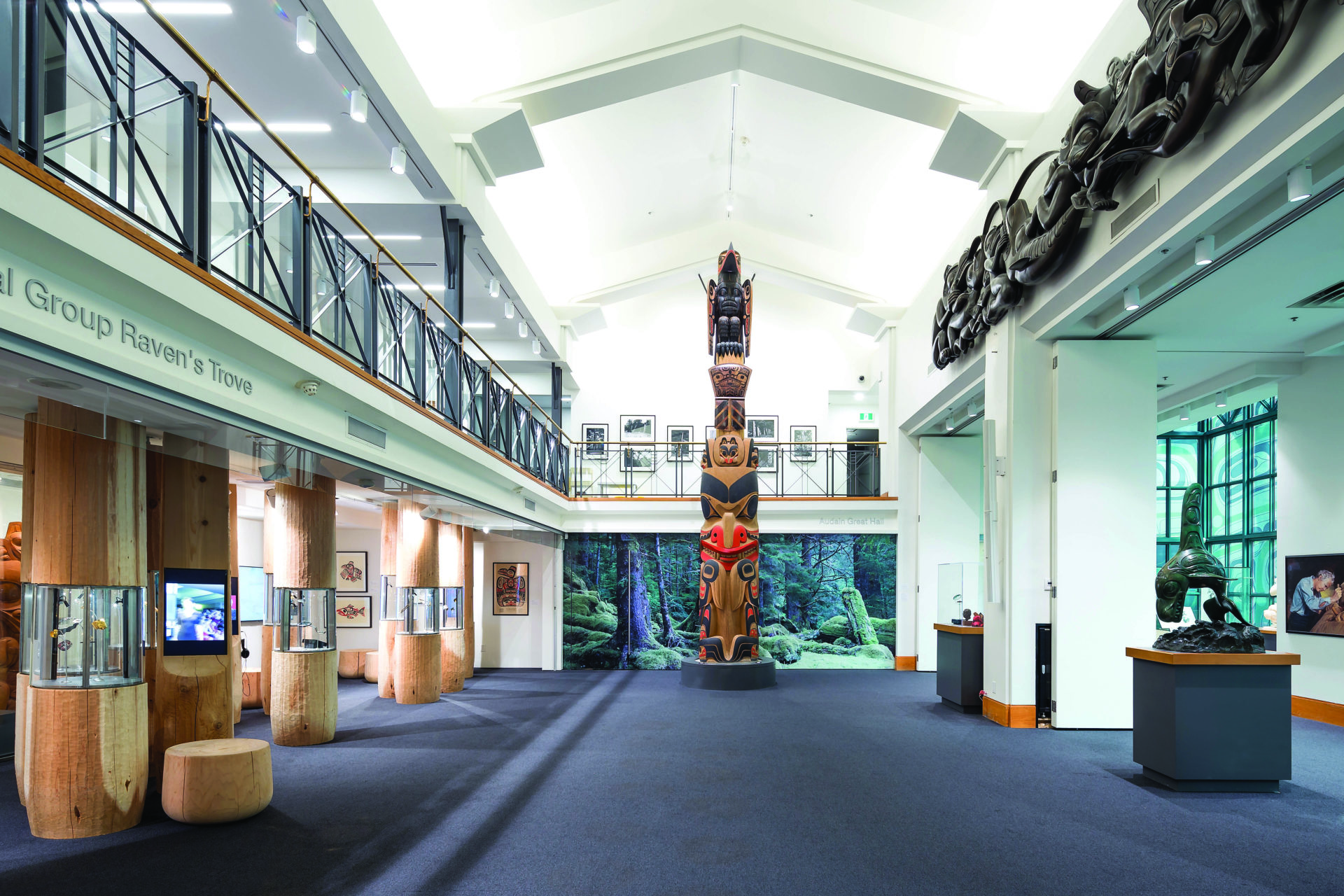 The Bill Reid Gallery of Northwest Coast Art, opened in 2008, is a jewel box in the heart of Vancouver, displaying the work of the iconic Haida artist Bill Reid as well as contemporary indigenous artists. The gallery was selected as the most compelling attraction for Vancouver visitors by Airbnb.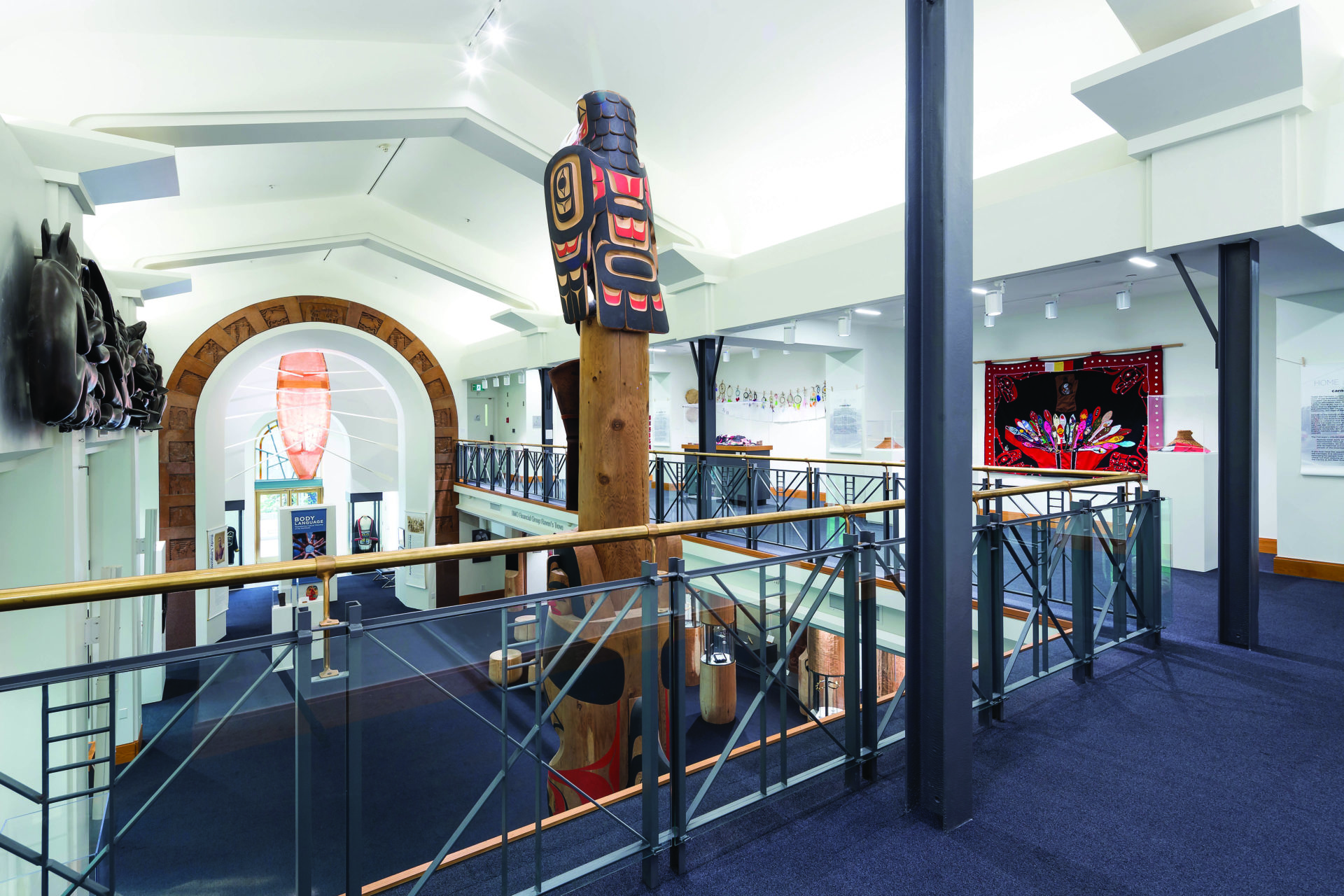 With a full-size totem pole towering overhead you can inspect the gold and silver jewelry, which was Reid's starting point as an artist. Over the years he created more than 1,500 works, which have been featured on Canadian stamps as well as the $20 bill. His most famous work is the Spirit of Haida Gwaii, aka the Jade Canoe, which is a large sculpture showing a canoe filled to overflowing with wondrous creatures. Located at Vancouver International Airport, it is the most-visited aboriginal art piece in North America. At the gallery you can admire another large work, Mythic Messengers, an 8.5 metre by 1.2 metre bronze frieze.
The gallery demonstrates the West Coast love for indigenous art, and how Bill Reid showed it is truly world class.
See more at: billreidgallery.ca
Vancouver Art Gallery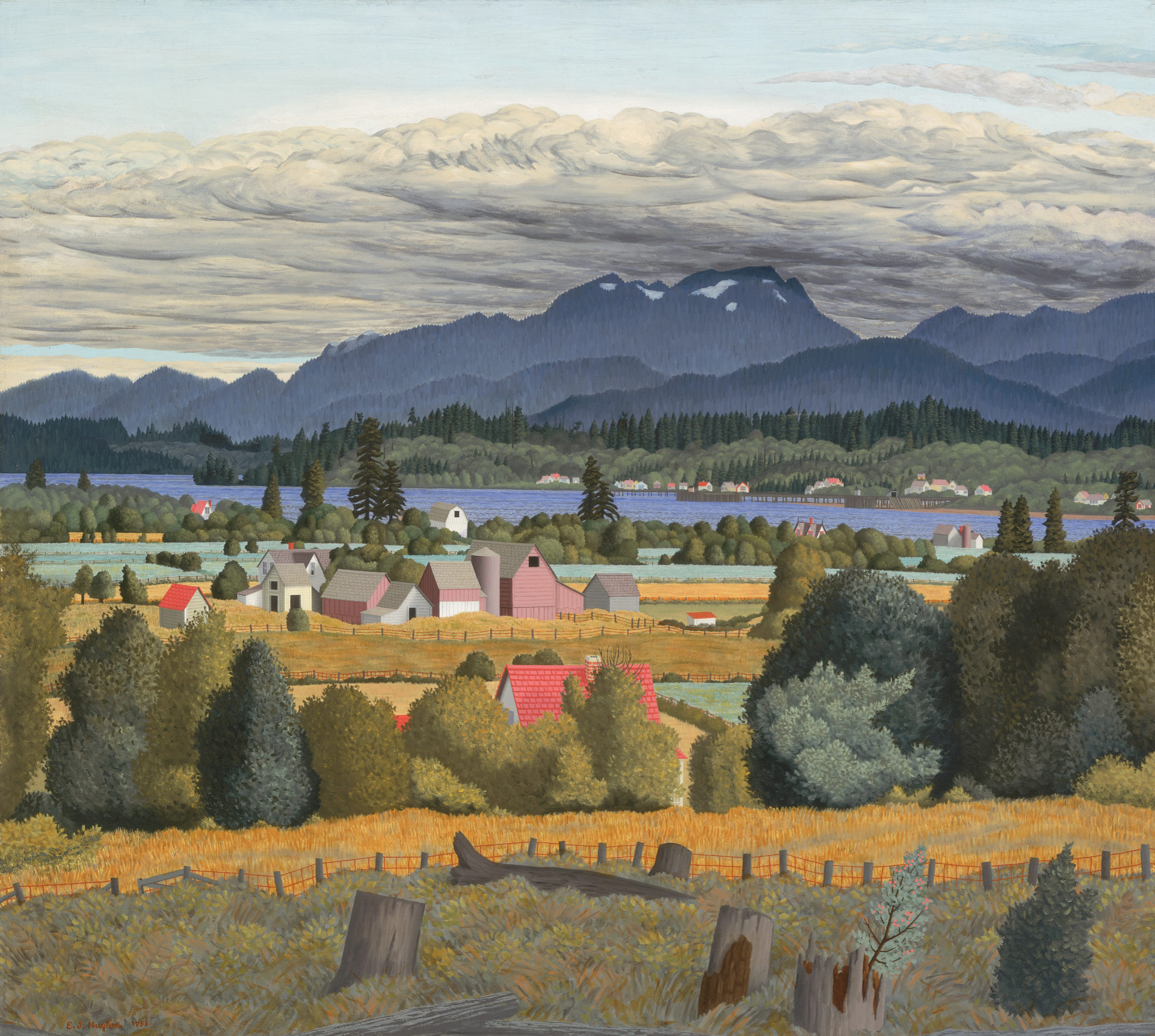 Founded in 1931, the Vancouver Art Gallery is one of North America's most respected and innovative visual arts institutions. The largest art gallery in western Canada, it can only display three percent of its 11,000 pieces at any time. It moved into the renovated former centrally located provincial courthouse building (41,400 square feet) in 1983.
The gallery has a large collection of works by Emily Carr, which she willed to the province. A Canadian giant, she painted indigenous themes as well as landscapes and forest scenes in a post-impressionist style sometimes compared to the Group of Seven.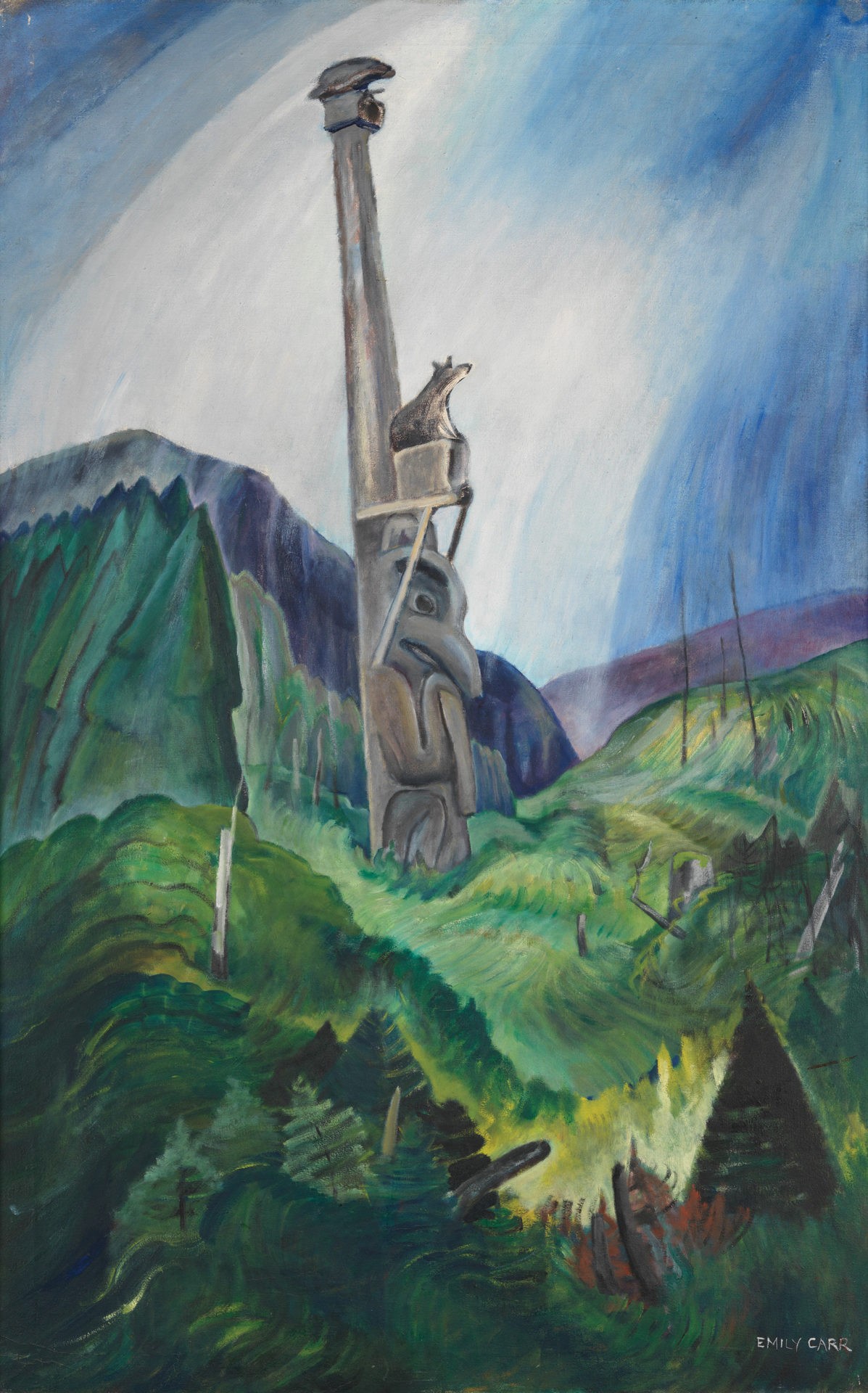 See more at: vanartgallery.bc.ca
Roy Henry Vickers Gallery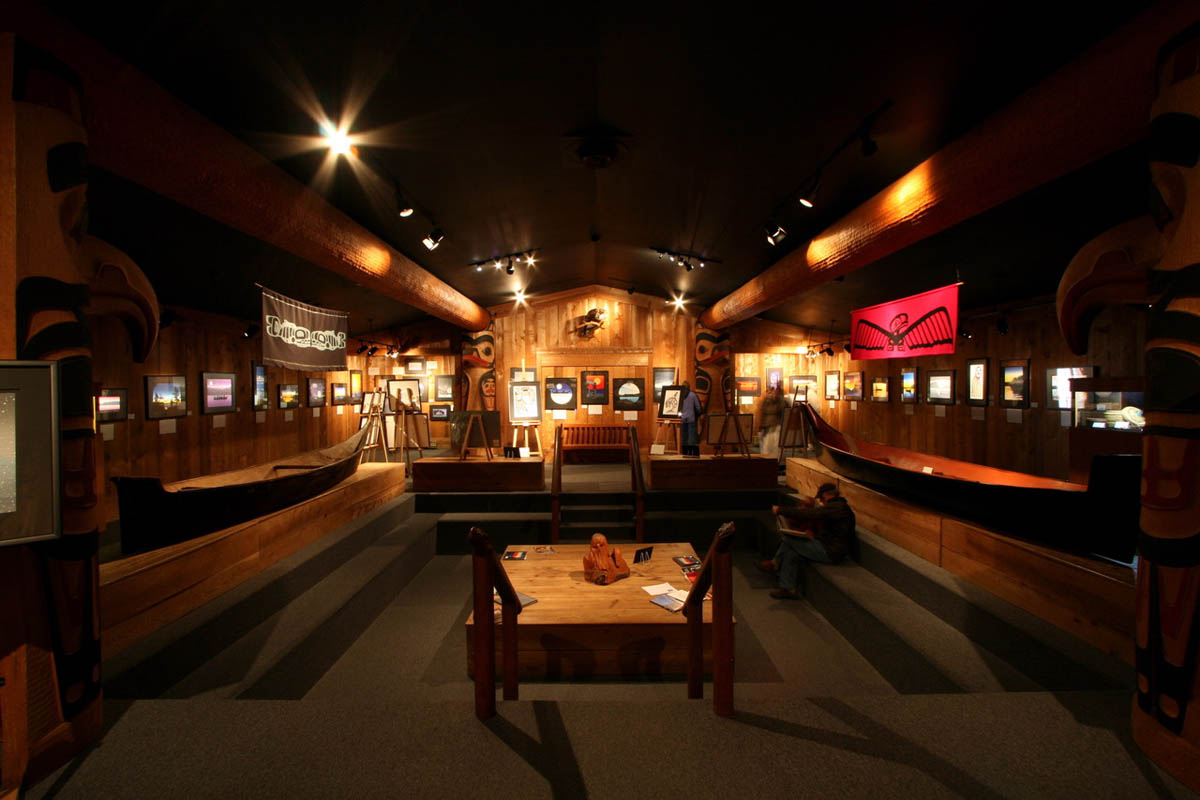 Roy Henry Vickers' art gallery, Eagle Aerie, which he built with friends in 1986, is a stunning traditional longhouse with a carved and painted cedar plank exterior and doors of beaten copper. A Tofino landmark, it draws visitors from afar. Roy Henry Vickers is an accomplished carver, painter, keynote speaker and author of several books. A leader in the First Nations community, Vickers has received many awards
Inside, art hangs on hand-adzed cedar walls among totem poles and carvings. Vickers' boldly colourful sunsets, subdued misty rivers and peaceful winter scenes reflect the essence of the West Coast. Many visitors come just for Vickers' renowned storytelling. They gather around the centre pit surrounded by paintings, canoes and huge cedar beams and listen to Vickers' raspy voice relating fascinating legends.
See more at: royhenryvickers.com
Dawson Creek Art Gallery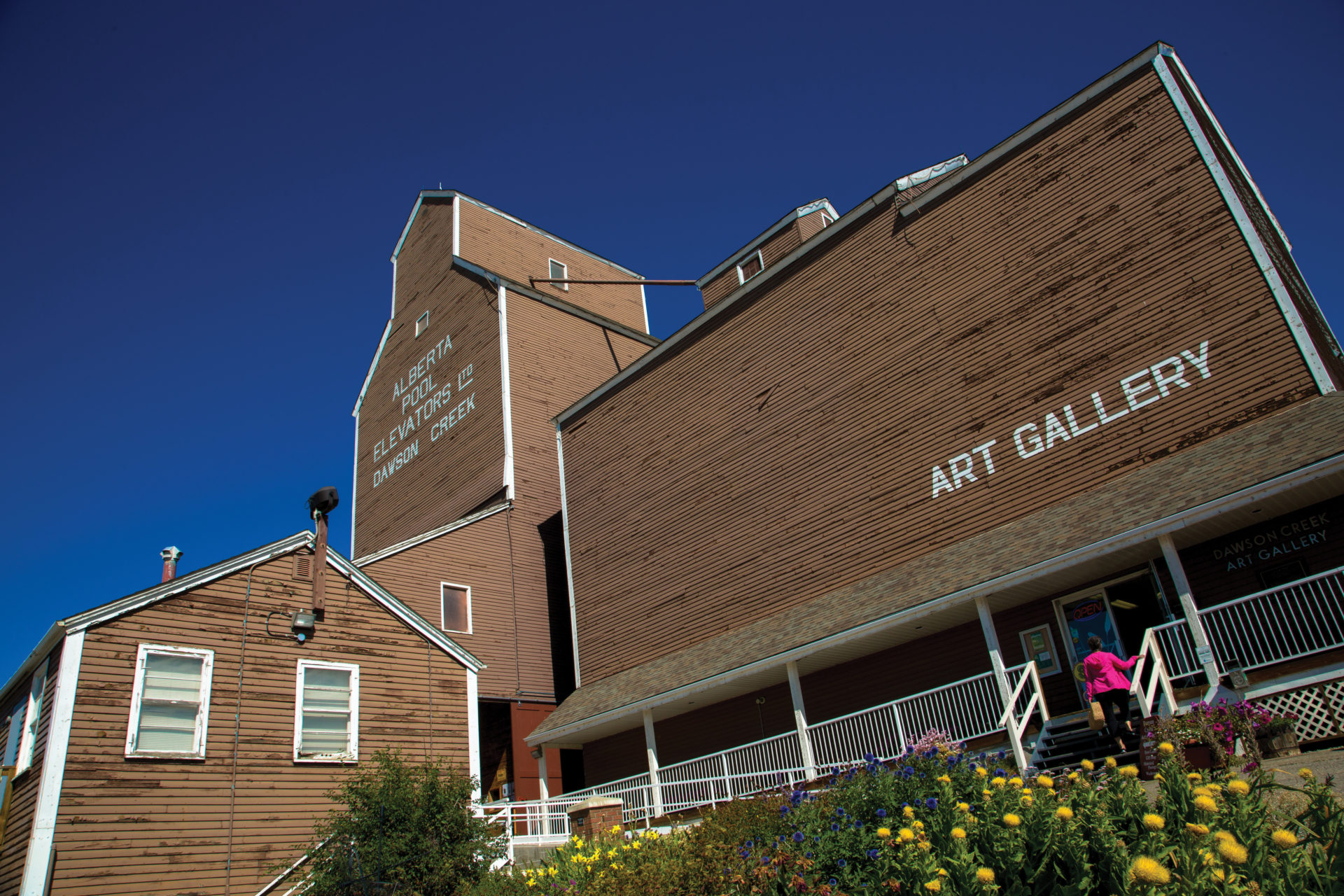 Dawson Creek Art Gallery in northeast BC sits at Mile 0 of the famous Alaska Highway. In 1983, the gallery moved into a historic prairie grain elevator in the center of Dawson Creek that had been transformed into a unique, multi-level show place. Often called the Guggenheim of the North because of its ramp system, the gallery has won numerous awards and is a major attraction. The gallery is operated by the South Peace Art Society with a membership of over 100 practicing local artists. It was the first gallery in northern BC and also preserves an important part of the history of the region's agriculture, one of the most northerly farming areas in Canada. With the towering building standing out against the skyline, it is an important part of the town's identity. The gallery is also a cultural focal point in the region and offers a mural project, classes, lectures, an annual auction and more.
See more at: dcartgallery.ca
Geert Maas Sculpture Gardens and Gallery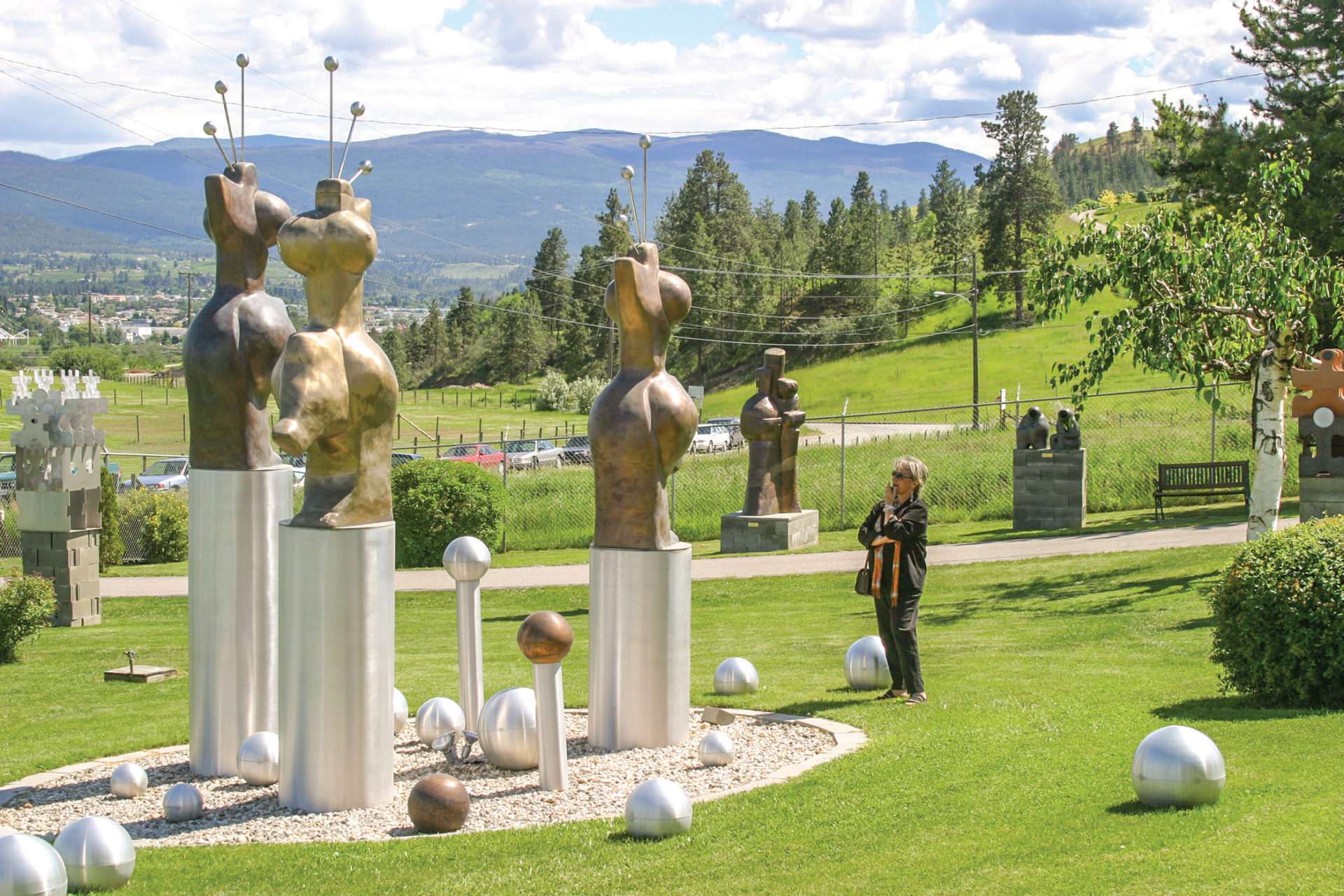 In Kelowna, the must-see Geert Maas Sculpture Gardens and Gallery features one of the largest collections of bronze sculptures in Canada, which spreads over 1.5 acres intermingling with flowers and trees on the artist's own rural property. Internationally acclaimed artist Geert Maas opened the gallery with his wife Elly in 1982, three years after immigrating to Kelowna from the Netherlands. Today, his gardens display more than 60 sculptures, most with multiple pieces, some the size of a car. Inside, his gallery displays more than 250 works, including his acrylic paintings. His works are also found around the world. "I'm very pleased," said Geert, "that people who visit are overwhelmed by both the quantity and quality of my work." Not only do Maas' sculptures imaginatively reflect the life he sees around him, but he and his gallery are a proud statement of British Columbia's multiculturalism.
Kootenay Gallery of Art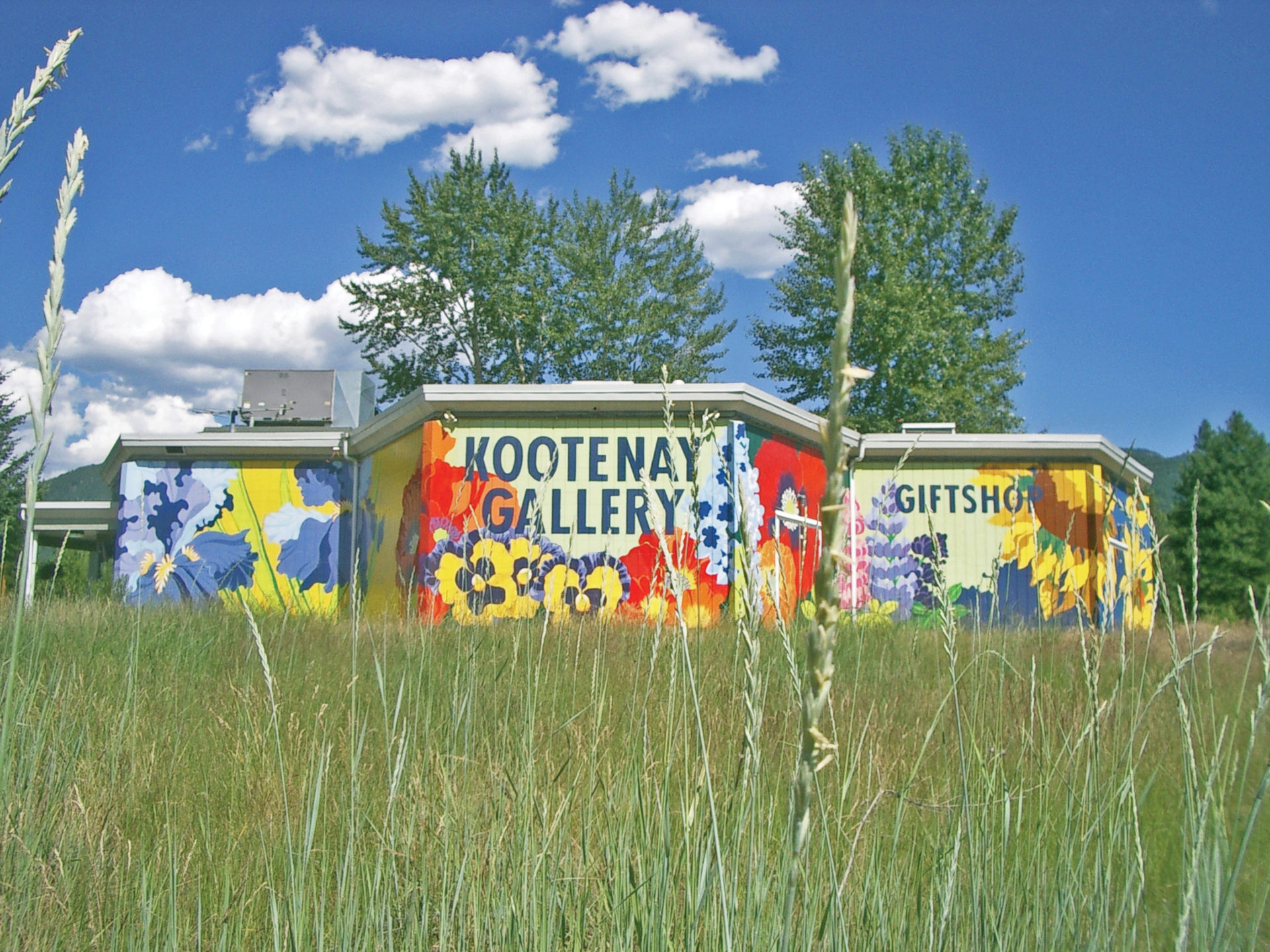 Located in Castlegar, the Kootenay Gallery of Art, although relatively small, is not without charms. Fronted by a Butterfly Garden, it has been in the same building since it opened in 1979. As Val Field, the executive director, said, "Our role in the arts community is to support local artists, some of whom are really good." A cultural focus for the region, the gallery offers a wide range of classes, artists' talks, sales and exhibits.
The gallery has no permanent collection, but relies on a constant series of exhibits. It began as a combination of museum and gallery and some of its exhibits have portrayed this heritage. The show, Remembering Renata, combined art and artifacts from the flooding and displacement caused by the Hugh Keenleyside dam of the Renata community, just upstream of Castlegar on the Columbia River.
See more at: kootenaygallery.com